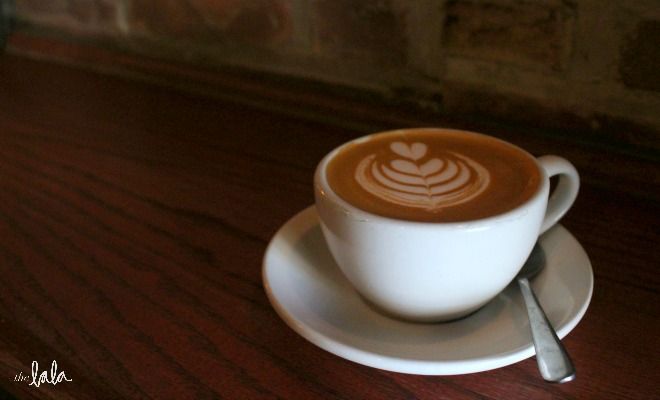 You are on your way to a lecture and you suddenly find yourself contemplating today's coffee order.  Your mind immediately jumps to pumpkin spice. The classic PSL.
However, the long-awaited, seasonal, beloved pumpkin spice has competition. Instead of going for your usual, switch up your before class pick-me-up with these other autumnal flavors that deserve some hype.
1. Salted Caramel Mocha
Sister to winter's famous Starbucks peppermint mocha, the salted caramel mocha is a charming alternative to the PSL. And if you get obsessed, it is available year round.
2. Toasted Graham Latte
Starbucks debuted this new flavor last fall as a little healthy competition for the popular pumpkin spice latte. Less sugary than the PSL with a bitter espresso taste giving it that "toasted" title. Throw some marshmallow on top and it is a solid choice for s'mores lovers.
3. Chai Latte
Technically a tea, but still dubbed apart of the latte family. Black tea infused with cinnamon, spice and everything nice.
4. Apple 
We're talking apple cinnamon, apple cider, caramel apple…Warm apple beverages are basically a hug in a cup when weather gets a little chillier in autumn. Also, apple picking in autumn is just the best.
5. Almond 
You can personalize your coffee drinks as much as you please these days. Add almond milk and almond flavoring for that underrated almond taste. The almond taste is subtle enough so it can also be added into other drinks or accompany other flavors for a nice combo.
6. Maple Latte
While the Maple Macchiato was phased out in US Starbucks (still available in Canada if you happen to cross the border!) here is a little DIY recipe for at home: http://www.gimmesomeoven.com/maple-latte-recipe/
Some cafes have Maple Bacon Lattes if that is your kinda thing. Feeling enlightened? You can even add a few teaspoons of maple extract to coffee beans before grinding them for that sweet flavor.
7. Brown Sugar Caramel Latte
Caramel is a sweet basic addition to any specialty latte but adding brown sugar into the mix really heightens that chilly fall morning vibe and smells lovely.
Happy sipping, coffee lovers!
Image via Brianna Rivera