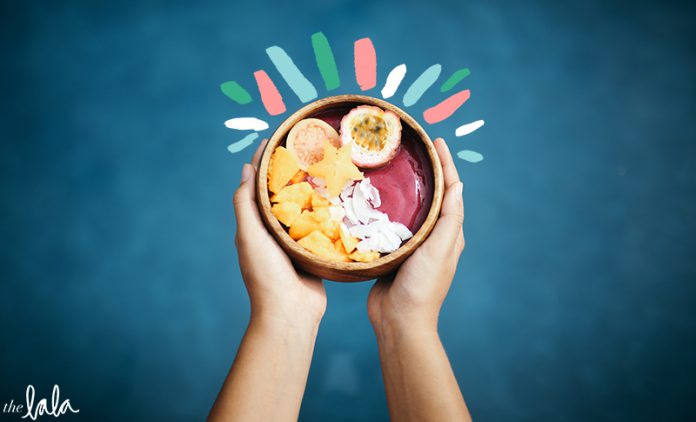 Just because you're in college doesn't mean you should sacrifice homemade culinary delights for the likes of EasyMac and Domino's takeout. Take note of these 5 cookbooks every college student should own, whether you're looking to make a five-minute feast or a five course meal, these cookbooks boast of recipes that are a piece of cake. Your taste buds will thank me later.
1. How to Cook Everything Fast: A Better Way to Cook Great Food
How to Cook Everything Fast, offers approximately 2,000 recipes to choose from – there is something for everyone. Mark Bittman provides a game plan for becoming a better, more intuitive cook while minimizing time in the kitchen. You know what that means…more time to hit the books (lol) or share your homemade masterpiece with friends.
2. The I Love Trader Joe's Cookbook: 150 Delicious Recipes Using Only Foods from the World's Greatest Grocery Store
Personally, I think the title speaks for itself. But when all the recipes are made with low-cost, healthy ingredients, it's a broke college student's dream.
3. This is a Cookbook: Recipes for Real Life
#1. Get into the kitchen. #2. Learn to cook real good food. ##Make it crazy delicious. #4. And don't be too worried about f'ing up. This is the mission of This is a Cookbook: Recipes for Real Life, written by brothers Max and Eli Sussman who offer up 60 killer recipes that demystify the cooking process for college students and home-cooks alike no matter the size of your kitchen. With chapter titled "Lazy Brunch," "Dinner Party" and "Night In", how can you not want to buy this book?
4. 4 Ingredients, One Pot, One Bowl
Small kitchen, meet your soul mate. 4 Ingredients One Pot, One Bowl is a collection of sweet and savory dishes full of easy-to-find ingredients that require only one pot and one bowl – could they make this any easier? Recipes include but are not limited to French Lamb Casserole, French Onion Soup, Deep Pan Pizza, Apple Crumble, and Key Lime Pie.
5. Thug Kitchen: The Official Cookbook: Eat Like You Give a F*ck
I came across this book in a comic store and sat for about 20 minutes reading through their spread of delicious, hilarious, bad-ass recipes. Thug Kitchen started out as a website aimed at inspiring people to "eat some Goddamn vegetables and adopt a healthier lifestyle" and they did just that. A NYT best-seller, Thug Kitchen isn't f*cking around. With more than 100 vegan recipes for their best-loved meals and snacks (Roasted Beer and Lime Cauliflower Tacos? Pumpkin Chili? Grilled Peach Salsa? Believe that sh*t.) Thug Kitchen give you all the info and techniques you need to shop on a budget and make some bomb-ass food along the way.
So there you have it, there are no excuses not to pick up one of these books, throw on an apron, get cookin' and have fun.
Image via Tessa Pesicka