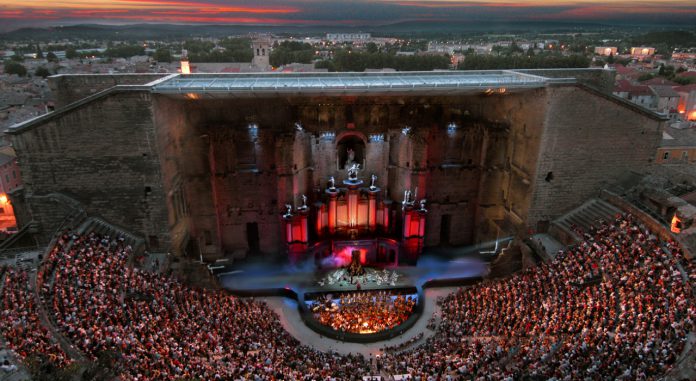 Walt Disney Concert Hall
If it's Disney, it has to be magical. This stainless steel LA landmark draws in people from all over the world, but the inside is just as sophisticated. It has some of the best acoustics in the world and hosts a variety of shows across almost all genres.
Red Rocks Amphitheatre

Normally when music is played outdoors, it loses its sound. That's the opposite of what happens in Red Rocks. Located in Colorado, the amphitheatre is unlike anything else in the world. The views are unbeatable, and the acoustics are high quality. Not to mention, this original venue has been played by popular artists for 75 years.
Sydney Opera House
It's virtually impossible to think about Australia without this landmark coming to mind. The venue consists of many performing arts facilities, which are actually designed to be shells, all in the same location. The Sydney Opera House hosts over 1,000 performances a year, and even allows visitors to take guided tours.
Gorge Amphitheatre

This venue is located in Gorge, Washington, and is an outdoor lover's dream. The amphitheatre features incredible river views, lawn seating, and even camping. The Gorge Amphitheater is notorious for music festivals as well as big name artists. It can even fit up to 27,500 people, so there is no need for hesitation when it comes to bringing friends to spend the day with.
Esplanade- Theatres on the Bay
Esplanade is another venue that is actually two-in-one. There is a concert hall as well as a theatre, each seating about 2,000 people. It's located on the Marina Bay in Singapore, which makes for incredible views, especially at night when The Esplanade is completely lit up. The Esplanade is covered in aluminum shades which make it hard to miss, as well as a Singapore hotspot.
Slane Castle
Slane Irish Castle can make any concert-goer feel like royalty. Don't let the fanciness of it turn you away, though; this venue caters to all genres and The Foo Fighters have even played here. The castle itself is historic, and the venue allows guided tours when events aren't happening. The ballroom ceiling itself is enough to make Slane Castle one of the most beautiful venues in the world.
Great American Music Hall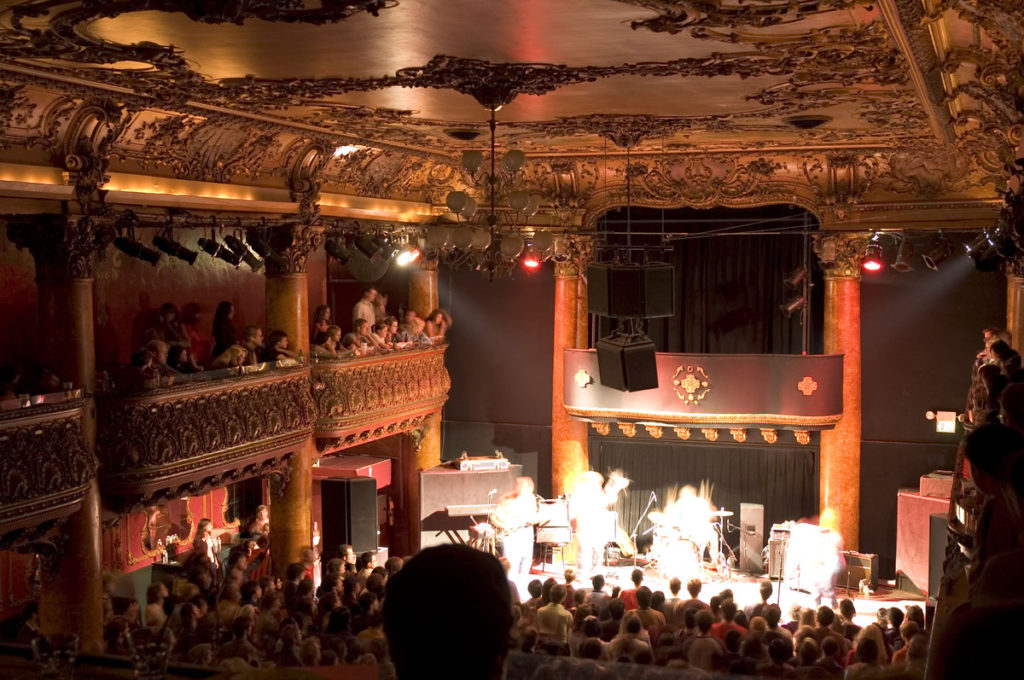 Located in San Francisco, California, this historic venue is almost 110 years old. It has been a landmark under many different names catering to many different genres. Today it still retains its stylish balconies and columns with a capacity of 600 people.
Théâtre Antique d'Orange
This historical Roman theatre in Fance has been preserved for hundreds of years. It is so old that King Louis XIV remarked about its beauty. It's an amphitheater that can fit 10,000 spectators on its stone seats. The stage is beautifully decorated with towers and carefully carved stone structures. The theatre hosts popular artists, but the museum implies it could stand alone without the performances.
The Royal Albert Hall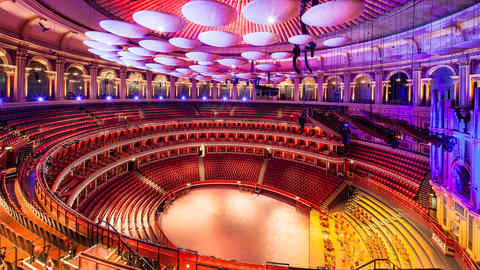 This is another venue fit for a Queen. Located in London, the giant dome structure is hard to miss. The venue opened its doors in 1871 and has since become an iconic landmark as well as one of the most beautiful concert venues in the world. The hall fits a little over 5,000 people and has every kind of genre and performer you could want. The history mixed with the contemporary is what makes the hall legendary.
The National Centre for Performing Arts
Commonly called "the giant egg," this venue is one of the most modern and original places to hear music in the world. The design is a titanium-glass dome, and if that wasn't enough, it sits on a lake. Located in Beijing, China, the venue attracts spectators from all over the world. It can accommodate about 5,000 people all together in its three halls. To enter, spectators walk a hallway that goes underneath the lake. Needless to say, this is one of the most beautiful venues in the world.