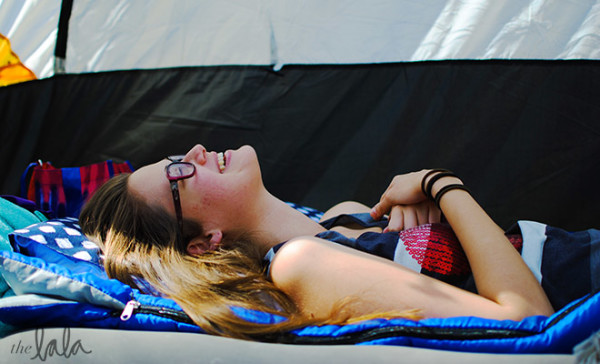 It seems like each summer every other photo on your insta feed is of someone having the time of their life at a music festival somewhere across the country. Whether it's your favorite celebrity or that girl you vaguely know from high school, everyone is donning their most instagram worthy outfits and hitting the festival fields.
By now everyone knows about Coachella, but not everyone can hop on a plane to Indio, so we put together a list of some festivals you need to put on your summer bucket list.
Firefly
For those on the Mid-Atlantic, check out Firefly. The three day festival takes place in Dover Delaware from July 16th to the 19th. Don't forget to pack your tent, this festival offers on-site camping in the Delaware woodlands. You'll be having too much fun at the concert to even worry about sleeping on the ground. Make some friends in the campsite and maybe you can even score a burger in exchange for a beer from your new neighbor. Some of this year's artist include A$AP Rocky, DEADMAU5, and Ellie Goulding.
Osheaga
Grab your passport kids, we're going to Canada. No really. At first you may not think of Canada being a musical destination but trust us on this one. The festival takes place on Parc Jean-Drapeau in Montreal. Explore the city at night, and spend your day on the island. Past artist have included Skrillex, Kendrick Lamar and Florence and the Machine. Don't forget to check out the food drucks at the park. Some of the best trucks in Canada are there to serve up some crazy unique and delicious food.
Boston Calling
Boston Calling is a relatively new festival compared to some of the big names, but it's quickly gaining popularity. Right in the heart of Downtown Boston, this fest doesn't offer camping. Finding a hotel near the festival should be pretty easy though seeing as you'll be right on the historic Freedom Trail. The festival runs from May 27th  to the 29th with artists like Sia, Haim, Elle Kind, and Odesza.
Governor's Ball
The city that never sleeps is an obvious choice for a festival right? The people who created Governor's Ball thought so too. This major fest is located on Randall's Island from June 3rd to the 5th. Though the festival is located in a city park, no camping is permitted. Bummer right? It's totally cool though because that just means you can spend your day at the festival and your nights living it up in Manhattan. This years lineup is already out and its totally a must see. Kanye West, Matt & Kim, and M83 are just a few of the artist you'll see at this one.
Outside Lands
For all the West Coast girls out there, don't think we forgot about you. Outside Lands is in Golden Gate Park in San Francisco, California. The festival takes place August 5th to the 7th. Previous years have featured the Black Keys, Kendrick Lamar, and Kanye West. Outside Lands is way more than just a music festival though, it's a total entertainment experience. Beyond the music, it's also filled with art, comedy acts, wine and beer, food, and 'gastromagic'. Yes people, they're combining magic, food, and alcohol. Need we say more?
Faster Horses
Think music festivals are only for those who love indie or house music? Think again. Faster Horses, a Brooklyn, Michigan festival is all about the country music. The fest is July 15th through the 17th and it's pretty much a giant crazy tailgate party. The onsite campgrounds mean the party can continue even after the last set of the night has ended. With artist like Sam Hunt, Lady Antebellum, and Jason Alden you better grab your American Flag and your cut off shorts and head out to this festival.
_
Image via  Libby Jourdan