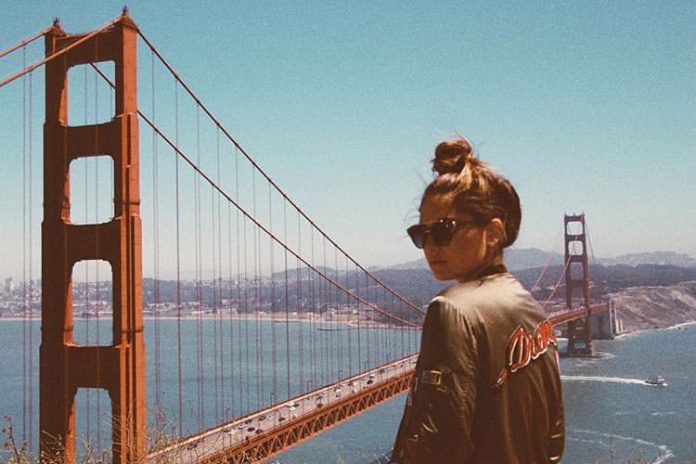 The only thing cooler than traveling the world? Getting paid to do it (or at least making money while you're at it.) This may seem like a ludicrous proposition, but thousands of people are already cashing in, so why not you? Like with any killer job, careers that involve travel can be quite competitive. To boost your chances of success, pursue something you're genuinely passionate about. Ready, set, paid travel!
If you love to write…
Become a Travel Blogger
This is one of the no-brainer travel jobs: you travel around the world and write about it. The hard part is monetizing your blog. Curious how bloggers even make money? Check out this article from Bloggingyourpassion.com. At the beginning, when the cash isn't flowing yet, you may want to help fund your travels using a site like WWOOF.net or Workaway.info which post jobs that provide you with free accommodation and food. Successful blogging requires hustle, but if you've got grit, you may end up the Prince Charming of careers. For inspo, check out some of my favorite female travel blogs like World of Wanderlust,  Wild About Travel, The Travel Hack, Girl vs Globe, and A Lady in London.
Research for a Travel Guidebook
If you don't want the hassle of managing your own blog, have no fear: travel guide companies like Fodor's and Lonely Planet are here. Beware: writing for a travel guidebook is not all complementary mojitos and five-star hotels. In A Job With Travel But No Vacation, several travel guide writers revealed some of the not-so-glamorous parts of their job. That being said, this is a great option for skilled writers up for an adventure. For advice on perfecting your travel writing, check out these tips from The Guardian.
Become an Author
With the ease of E-book publishing, anyone can reach a global market nowadays. Being an author allows you the freedom to travel while you compose your masterpiece. Two hit books inspired by women's travel journeys include Cheryl Strayed's Wild and Elizabeth Gilbert's Eat, Pray, Love. If you're more a fan of classics, check out Jack Kerouac's On the Road and Ernesto Che Guevara's The Motorcycle Diaries for inspiration.
If you love business…
Become a Foreign Goods Importer
This is one of the lesser-known options perfect for shopaholics. Basically, you travel, buy up indigenous crafts directly from local artists, then ship them to eager customers back home. You'll have to look into regulations, but once you've got it down you could be making big margins. If you love shopping and fashion, a twist on this could be working for a fashion company as a foreign textile buyer.
Become a Consultant
If you have hefty student loans to pay off from your MBA and don't want to trade in a nice salary for travel, this job may be for you. A consultant is a professional who provides expert advice in a specialized area such as management, marketing, finance, or human resources. Both Management Consultant and IT Consultant made Business Insider's List of "10 Highest Paying Jobs For People Who Love to Travel." There are numerous consulting companies you can search for jobs openings at, such as Deloitte, Accenture, Ernst & Young, Bain & Company, McKinsey & Company, and The Boston Consulting Group. If you're curious how travel fits into this, check out the post "Here's What Consultants Actually Do All Day" by Business Insider.
Become a Freelancer
If you've got a marketable skill and the entrepreneurship bug, become a freelancer. As a freelancer, you can offer your services anywhere you are in the world. Two great websites to market your services (and spy on what others offer) are Fiverr.com and Upwork.com. If your skills come in the form of cute handmade goods, you could sell via an online marketplace like Etsy.com.
If you love people…
Become an Au Pair
If you were a rockstar babysitter back in day, check this out. Au Pairs live with a family abroad and help out around the house and with childcare. In exchange, they recieve free housing, meals, and a stipend. Au Pair World is like theMatch.com of Au-Pair-ing, so check it out if you're considering this.
Become an English Teacher
As an English speaker, you already possess one of the most marketable skills out there. Milk this by becoming an English teacher abroad. Most schools will want you to have a Bachelor's Degree and some may require a TEFL certificate which you can get for cheap via an online course. Did I mention summer vacation?
Become a Life Coach
This is one of those new, trendy jobs that automatically converts you into someone who looks like they have their sh*t together. Life coaches assist people to constructively deal with changes in their personal and/or professional lives, a service which you could offer via Skype sessions or in-person wherever you're currently living. Becoming a successful coach involves getting certification, choosing a niche, and becoming a thought leader on social media or starting a blog to market your services. Once you've built up a following, you can also get into publishing books like Jen Sincero's You Are a Badass and Gabrielle Bernstein's The Universe Has Your Back. For a more detailed description on how to become a life coach, check out this article.
Become a Foreign Aid Worker
If you want a job that'll fulfil your soul and wanderlust, consider working for company involved in foreign aid, like the United Nations and the Red Cross. An alternative that still allows you to give back is sign up for a volunteer program like the Peace Corps or Doctors Without Borders.
If you love photography…
Become an Instagram Influencer
If you score an abnormally hot boyfriend and are a vegan with abs, this is a great option for you. These are not requirements however, so don't be deterred if you're single and haven't given up Ben and Jerry's yet. Instagram influencers are paid to promote various brands and products through their posts. Nail your good angles, and you may end up like Jack Morris and Lauren Bullen who get paid thousands to post pics as they cuddle across the continents. If you're in a self-pittying mood, check out this slideshow of travel influencer couples.
Become a Destination Wedding Photographer
If you know how to work a DSLR like a boss, consider becoming a destination wedding photographer. You'll get paid travel plus additional income for your work. Plus, what's cuter than watching newlyweds beam at each other to the backdrop of a Venice sunset? Who knows, you may even fall in love yourself with a cute local after your shift ends.
If You Love Luxury…
Become a Travel Consultant
If you're an extrovert with a passion for planning trips, you may make for a stellar travel consultant or agent. Basically, you help wealthy clients plan their travels and maybe even get to tag along. Sound like the best job ever? This post from Huffington Post seems to agree. Becoming a travel consultant involves certification, joing a host agency or starting your own, marketing yourself online, and travelling to stay up to date on the best places to visit. For more deets, check out this how-to guide. If you're not ready to jump full-on into being a travel agent, start by honing your skills as a local tour guide, or even start your own tour company like this GirlBoss did in Spain. 
Work for a Vacation Company
I know, "vacation company" is a bit broad so allow me to elaborate. A vacation company could include a cruise line, a travel tour company, or any other company that's providing planned vacations for people. Basically, you tag along on people's vacations as an employee for the company offering the vacay. Pay usually isn't high but you get a free vacation!
Become a Flight Attendant
If you don't mind working odd hours and having to deal with frantic travelers (we're all at our worst at the airport, let's be honest), this may be for you. Flight attendents get free travel benefits for both themselves and their families, so your future children will thank you. If you really want the big bucks however, upgrade to being the pilot. For the dish on what it's really like to be a flight attendent, check out this article from Cosmopolitan.